In the Corporate & Commercial Banking team (CCB) we know that UK businesses are ambitious, confident, and ready to grow. As part of Santander Group, we combine our network of local relationship teams and product specialists with the global reach of an international banking group to give our clients the insights, services, and tools that they need to thrive and prosper.
From small businesses to global corporates, we approach every CCB client as unique, seeking to understand their needs and to make banking straightforward, so that they can focus on their key business priorities. We strive to be strategic partners to our clients. 
Who we support …
We support businesses ranging from SMEs to Mid-sized Businesses and Large Corporates across all sectors and regions of the UK. We operate a simple and collaborative business model that is client focused and responsible, placing our people at the heart of everything we do. 
What we do …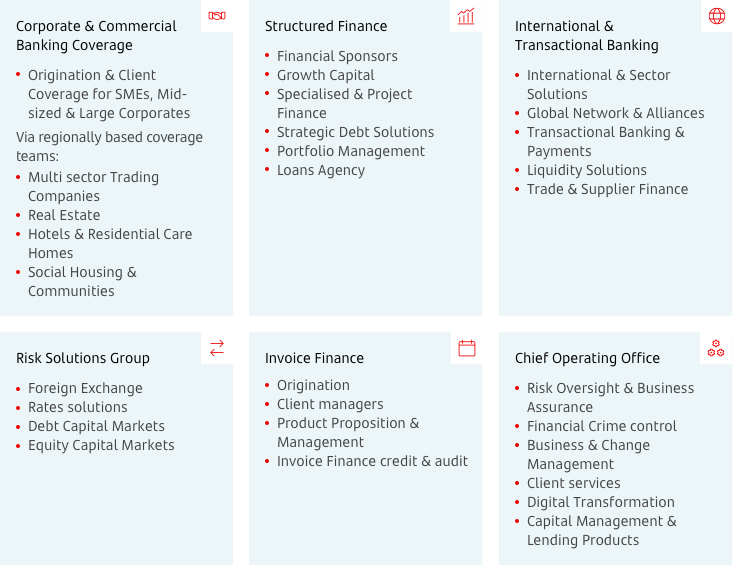 To bring this to life why not take a look at some of our CCB case studies
How we do it…