Santander Corporate and Investment banking team (SCIB) is Santanders global division and operates in ten primary areas across Europe, North America and South America. Our purpose is to help our customers prosper acting in a Simple, Personal and Fair way.
We do this by partnering with large global corporate and institutional clients who, due to their size, complexity or geographical footprint, require the tailored service or high valueadded wholesale products that we can ofer them.
Many of our clients require a global presence as part of SCIB's tailored ofering. Our worldwide reach comes with deep local knowledge of every country where we operate and expertise across several sectors.
What we do...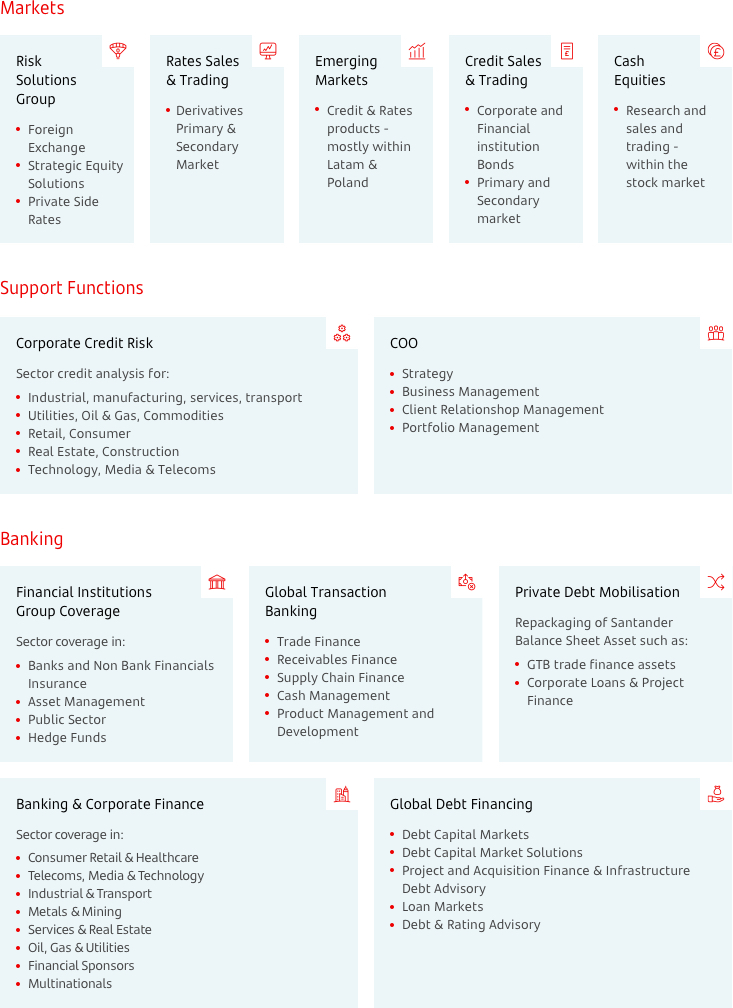 Our goal is to be the best bank for Corporate & Institutional clients in LatAm and Europe with strong hubs in US, UK and CE.